MATERIALS AND PRODUCTION
Since we can customise the size and design, we also offer different types of materials from which to make these types of pallets – plank, beam, plywood, oriented strand board (OSB), pressed cubes. In the creation of customised pallets, it is also possible to choose small details, such as the type of nailing or the form of the edges.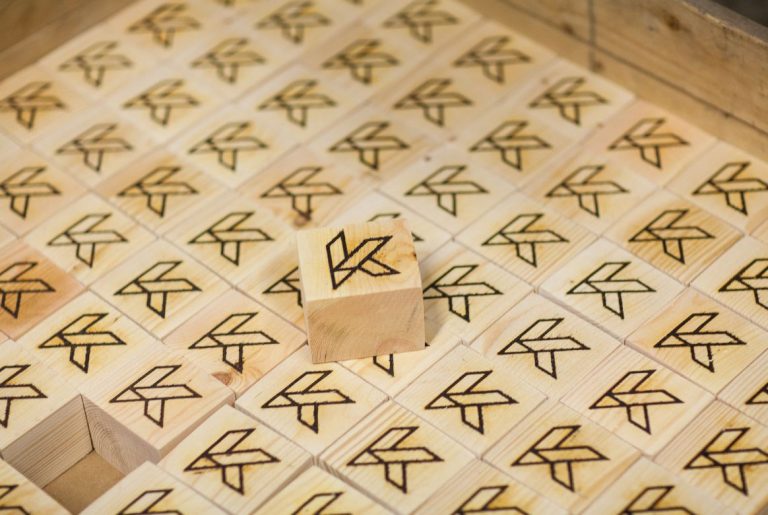 PERSONALISATION
KRONUS provides the option to paint pallets, apply logos, and other relevant customisations to the packing solution. This facilitates identification, accounting, and distribution of products in the warehouse as well as contributes to the recognition of the client's company in the market.
CUSTOMISED DETAILS
Wooden pallets can be easily modified and customised to create solutions that suit the customer's individual requirements.
Non-standard
Full deck
Rounding off ends of planks
Drilling
Rounding corners
Slit in the beam
Advantages of using Custom Pallets
Packaging that is perfectly adapted to the product not only facilitates daily work, but also ensures protection of the goods.
High durability
Compared to other types of packaging, it is more durable.
Custom solution
Regardless of the item, it is possible to create a pallet for it.
Reusable option
Wooden packaging can be used continuously for up to 10 years.
Nature friendly
A sustainable solution that leaves less impact on nature.
Perfect suitability
Custom pallets are designed specifically for your product.