Working in the Office
Administration work is currently regulated according to the ADIZES methodology, which fosters an open work environment, joint problem solving and continuous growth. Teams are led by professional managers who transfer knowledge to their employees. We support open and honest communication among the organization.
Modern office
Employees is one of our core values. Therefore, in order to provide modern and convenient work environment, in April 2022 we have opened a freshly modern office in the SĀGA shopping center. The office is ergonomically adapted, has a spacious kitchen and lounge areas – in addition, natural materials are used in the interior, which gives a feeling of cosiness. The office is also equipped with modern technologies that make the everyday life of employees easy and fun.
Learning and Development
We believe that improvement and mutual respect are the basis of successful business. We learn ourselves and help our staff grow as well. Employees are offered regular training, either chosen by themselves or recommended by managers. KRONUS library with books, that promote self-development, is also available for everyone to use.
Benefits and Perks
When starting work at KRONUS, all employees are provided with a great benefits package. It is important to ensure the well-being of workers and encourage the desire to achieve goals.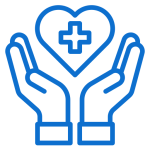 Health insurance
You will receive health insurance from the first day of work!
Work from home
If your job specifics allow, we offer a hybrid working model.
Employee events
Team building & corporate events are held several times a year.
Growth potential
You will have an opportunity to grow together with the company.
Technical support
We will provide you with the necessary equipment for work.
Working in Production
Teamwork is very important in the factory, because one work stage depends on another. We use LEAN principles for work in the production facility, which are aimed at the optimal use of resources, providing value to the customer and increasing competitiveness. Production processes are continuously improved, and efforts are made to reduce waste and unnecessary steps that slow down work flow or lower product quality.
Work environment
Employees can always go to their direct manager for advice or help, speak openly and suggest needed improvements. Also in production, the internal working environment is characterised by a respectful attitude towards each worker. Colleagues are like a family that achieves goals together!
Employee benefits
Production workers receive health insurance after three months of work and they have the opportunity to use free company transportation to and from work. Everyone is provided with the necessary protective equipment for work, as well as cosy rooms where employees can rest and prepare for work.