EPAL pallets
KRONUS is a certified manufacturer of new wooden euro pallets (EPAL) and also has a licence for the repair of used euro pallets. Our manufacturing facilities allow us to provide our customers with large quantities of standard-quality products within a short period of time.
New one-way pallets
We produce pallets of various loading capacity in all standard sizes. There are always products in stock, and they are ready for shipment. We offer new wooden One-Way or disposable pallets as standard. Both hardwood and softwood are used for production. Designed for loading using both manual (pallet jack) and automatic loading equipment (electric car).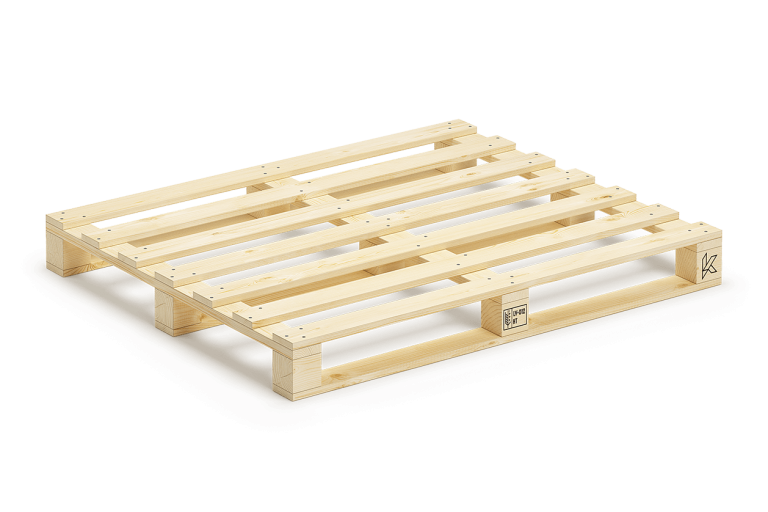 Customised / non-standard pallets
KRONUS offers the production of pallets of any complexity and of various designs, depending on the specifics of the cargo, their storage and transportation. Pallets are made from various materials: plank, beam, plywood, oriented strand board (OSB), pressed cubes.
Quantities
We offer over 820 different specifications of pallets. We can produce more than 150 thousand pallets per month.

Stock
In our warehouses we always have a stock of products for prompt shipment. Our warehouses are located all over the world.
Certification
We have obtained all the necessary certificates – production process and finished products comply with international standards.

Quality
We guarantee consistently high product quality from batch to batch. Automated equipment allows us to achieve the highest quality.